For passengers who have tickets booked before this date, the old baggage allowance policy would be applicable.
Cabin Baggage
Travelers are allowed 1 pcs of cabin baggage of less than 7 kg weight and 115 cm in total (55+35+25 cms) linear dimensions. Any oversized baggage can be carried on seat subject to payment of the applicable fare for the seat and on condition that it is not more than 75 kg in weight and not tall than headrest of seat. Laptops, ladies purse, small camera, infant food, umbrella, walking stick, overcoat or blanket and some reading material is allowed apart from the normal allowance.
Checked In Baggage
Up to 15 kgs of luggage on GoSmart, GoValue, GoReturn and GoFlexi bookings and 35 kgs on GoBusiness. Further, there is a restriction of dimensions not being more than 158 cms. From Srinagar, Leh and Jammu airports, higher checked in baggage allowance is provided. You can check in 22kgs on GoSmart/GoFlexi and 42 kgs on GoBusiness.
Further there is a limit of carrying one bag of only up to 32 kgs.
Special baggage such as musical and sporting equipments which are oversized would be carried at an additional charge of Rs 1000 per piece per sector.
Excess Baggage
Prepaid excess baggage policy of GoAir permits you to carry excess luggage by paying some fees. This excess luggage can be bought by paying charges either at the airport or online well in advance of the flight time in the form of pre-defined slabs.
When you buy this online, the charges are given as per the following pre-defined slabs. The new charges take effect from 23 June 2018.
| | |
| --- | --- |
| CHECK-IN BAGGAGE | CHARGES (INR) |
| 5 Kg | 1900 |
| 10 Kg | 3800 |
| 15 Kg | 5700 |
| 30 Kg | 11,400 |
These slabs can be booked at least 12 hours before the scheduled domestic flights and 24 hours before the scheduled international flights. This can be done either by calling the call centre or through online booking.
At the airport, the charges for excess baggage at the time of check in is Rs 400 per excess kg .
International Connections
If you are connecting to GoAir domestic flights while travelling to/from international destinations, Go Air allows you to buy excess baggage slabs at discounted rates. It shall be noted that earlier Go Air previously allowed free allowance of check-in baggage up to 46 kg on its domestic flights while connecting from International flights, but now there is a charge for this. This charge is as per below given weight slab:
| | |
| --- | --- |
| Check-in baggage (In Kgs) | Charges (In INR) |
| 8 | ₹ 500 |
| 10 | ₹ 750 |
| 15 | ₹ 1,000 |
| 30 | ₹ 1,400 |
This needs to be bought at least 24 hours in advance of travel. It is also important that customer shall retain their boarding passes or tickets showing international connection to avail this facility.
How to Add Excess Baggage Online?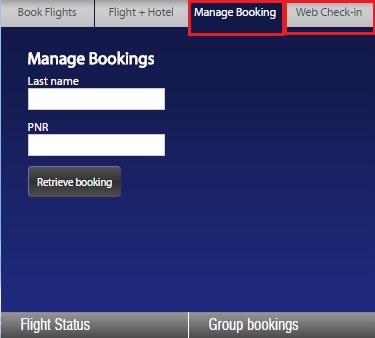 You can add the excess baggage using Manage Booking tab as given above. You will have to provide last name and PNR number of ticket booked.
Student Baggage Allowance
In a bid to encourage students to take Go Air flights, the airline has started the Smart Student Fares. Two key highlights of this policy are 5% discount on base fare and excess baggage allowance of up to 10 kg (So, total can be 15+10=25 kg). This is applicable only for domestic flights but covers both round-trip and one-way trips.
To avail the benefit, the student is required to produce a valid student ID along with the personal photo ID at the check in counter.
Also note that only one-time modification of the itinerary is allowed under this scheme by calling the customer care of airline.